Dealers/Distributors

At ACI, we have been crafting quality air filters for dealers and distributors since 1984. All of our filters are proudly made in our shop right here in the U.S.A. Each filter is produced by an experienced craftsman and every order receives the personal attention of a customer service representative.

One of our most popular air filters, the "Ultra" washable electrostatic, has multiple applications in both the Residential and Commercial markets. We also manufacture metal mesh and flexible sewn filters as well as supplying other accessories such as cleaning solution, carbon pads and neutralizing gel.

We have a special program designed for qualified Dealers and Distributors. In order to obtain Dealer/Distributor status and pricing:
• Your first order must be for at least $1000.00 of ACI products.
• Your average annual orders must total at least $5000.00 of ACI products.

If you are interested in becoming an authorized ACI
Dealer/Distributor, please fill out and send in this application.
Apply Today – Click Here

At ACI, we can help you serve your customers by providing high quality,
handcrafted air filters at a competitive price.
Customer Testimonial
Your shipping and delivery service has always been prompt and timely, both on regular and special orders. You have handled any problems with grace and you have solved the problems to the customer's satisfaction.
Locke Supply
Tulsa, OK
"ULTRA" WASHABLE ELECTROSTATIC AIR FILTER
Benefits of the ULTRA Electrostatic Air Filter
Permanent Replacement Filter
Lifetime warranty.
Costs Savings
No more buying throw away filters.
Energy Savings
Keeps ductwork, coils and system cleaner.
Improved Indoor Air Quality
Micro-Ck'r Antimicrobial protection cannot be washed out and prevents bacteria, fungi and mold growth on filter surface.
Low Resistence
Rated a MERV 7 with .12 low resistance per ASHRAE 52.2.
Easy Maintenance
Clean with degreaser and water.
Environmentally Friendly
Reduces landfill waste.
Custom Sizes Available.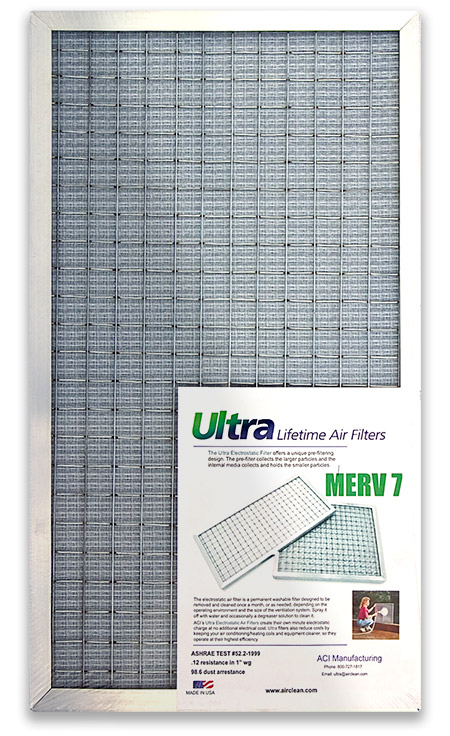 Many sizes available.
---
METAL MESH or WIRE MESH AIR FILTERS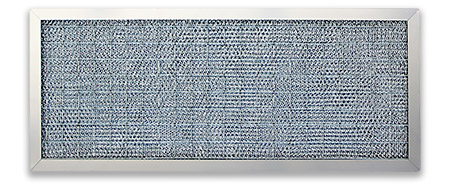 Crafted from durable, high quality materials.
Typically used in kitchen ventilation systems.
---
G-WIZZ CLEANING SOLUTION and DEGREASER
Specifically formulated to help clean washable and metal
mesh filters. Bio degradable and safe for the environment
Customer Testimonial
It is really a plus for us to be able to sell and
stand behind a product as fine as yours.
Sigler Sales & Service
Tulsa, OK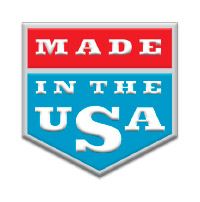 ---
ULTRA AIR FILTER with CARBON PADS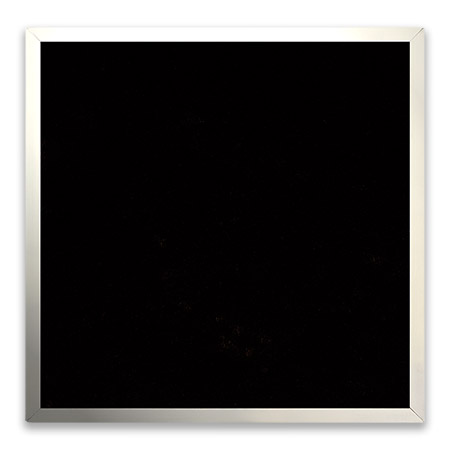 For odor control, add a carbon pad to your "Ultra."
Helps control odors created by smoke, pets, mold
and mildew. A carbon pad will last approximately
6 months and IS NOT washable. Note – your filter
will ship with 2 extra carbon pads.
---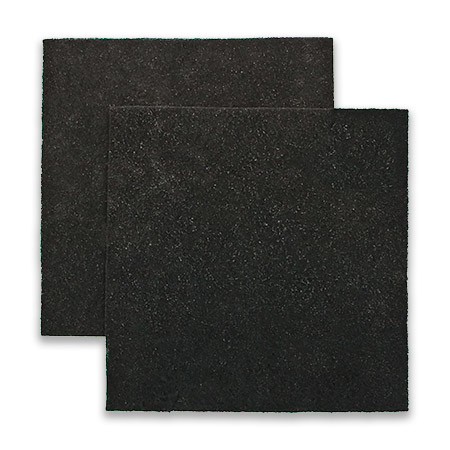 Carbon pads are 3/8" thick.
Many sizes available.
Customer Testimonial
Our customers are pleased when they see the
quality of the filters.
Ace Hardware
Florida
---
"ULTRA" WASHABLE REGISTER AIR FILTERS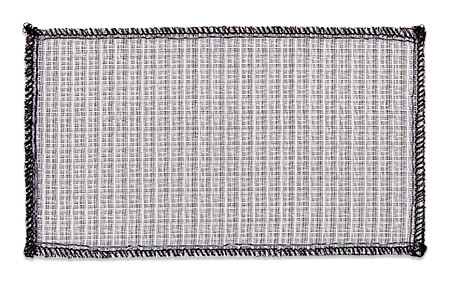 Flexible Sewn Washable Floor or Wall Register
Air Filter. Many sizes available.
---
NEUTRONIC™ ODOR NEUTRALIZING GEL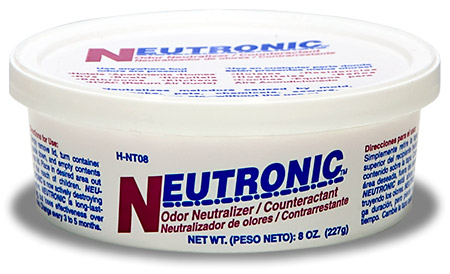 Use for additional control of smoke, pet, mold
and mildew odors. Simply remove the lid and
place out of reach of children. A commonplace
of use is in the return air duct. For effective odor
control, change every 3 to 5 months